Wed, 12 March 2008
Visibility 9-11 Welcomes Author Mike Palecek
This week, Visibility 9-11 welcomes author and activist Mike Palecek. Mike's new book, Iowa Terror is a great satirical read and comes highly recommended by Michael and Visibility 9-11. From Mike's website:


Mike Palecek was a peace prisoner, having served time in county jails and federal prisons for civil disobedience at Offutt Air Force Base during the 1980s.
During the 1990s he was a reporter for small-town newspapers in Nebraska, Iowa, Minnesota. The small newspaper Ruth and Mike owned in southeast Minnesota was named the Newspaper of the Year for 1994 by the Minnesota Newspaper Association.
In 2000 he was the Iowa Democratic Party nominee for the U.S. House of Representatives, Fifth District, receiving 67,500 votes (29%). Mr. Palecek Lives in Sheldon, Iowa with wife, Ruth, and two children. Works at group home for disabled adults.
"Iowa Terror is a gripping and disturbing tale of small town America in the post September 11th world. Palecek skillfully weaves elements of the official lie of 9-11 into a dark story of murder, mystery, propaganda, and the American 'homeland.' Iowa Terror is both entertaining and thought provoking; a must read. You won't be able to put it down!"
— Michael Wolsey, Host, Visibility 9-11

Music by the legendary Frank Zappa.


Comments[0]
---
Tue, 4 March 2008
Visibility 9-11 Welcomes Dr. Steven E. Jones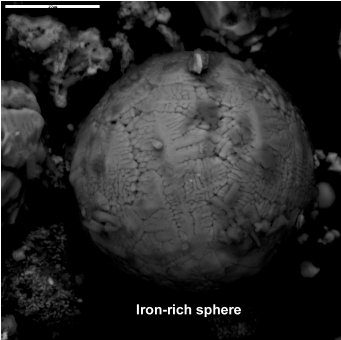 This week Visibility 9-11 welcomes back to the program, PhD Physicist Steven E. Jones for an update on his ongoing research into clues hidden in the 9-11 dust. This powerful evidence, all of which is mentioned in a new paper at the Journal of 9-11 Studies titled Extremely high temperatures during the WTC destruction and was found in numerous samples of 9-11 dust collected from different locations around the WTC site. This research includes scientific evidence relating to iron-rich micro spheres, silicate spherules, shiny metallic and semi-transparent silicate-rich spherules, Molybdenum spherule, and bi-layered chips, red on one side and dark grey on the other, which Dr. Jones suspects and speculates to be unexploded Super Thermite, also known as Nano-Thermite. Research on the bi-layered chips is thus far not conclusive but research is ongoing.

Dr. Jones is a co-founder of Scholars for 9-11 Truth and Justice and co-founder and editor at the Journal of 9-11 Studies.

Intermission music by Experience KEF.

Ending music by Three Shoes Posse.
Comments[0]
---